In counties outside of the US, and for artists within the US, knowing paper dimensions is important. The ISO 216 standard is a ratio of √2:1. Without all the math, the format's defining feature is dividing (or folding) a larger size sheet in half along it's width produces a piece the next size smaller.
A0
841 x 1189 mm (33.1 x 46.8 in)
A1
594 x 841 mm
(23.4 x 33.1 in)
A2
420 x 594 mm
(16.5 x 23.4 in)
A3
297 x 420 mm
(11.7 x 16.5 in)
A4
210 x 297 mm
(8.3 x 11.7 in)
A5
148 x 210 mm
(5.8 x 8.3 in)
A6
105 x 148 mm
(4.1 x 5.8 in)
A7
74 x 105 mm (2.9 x 4.1 in)
A8
52 x 74 mm (2.0 x 2.9 in)
A9
37 x 52 mm (1.5 x 2.0 in)
A10
26 x 37 mm (1.0 x 1.5 in)
I suspect that A8 thru A10 are for completeness.
I was first introduced to the standard when I purchased a set of A5 notebooks from Amazon. I fell in love with them and take them everywhere with me. Click the link below to order.

They are kind of pricey, but I don't go anywhere without one. I use them for budget keeping and sketching.
Mead also carries a selection of notebooks in these sizes. Here is an A3 version over at Mead.com. This one seems nicely balanced in your hands and the cover is a great bonus. It's stiff and supportive while working. (Click any picture to view prices, specs or purchase.)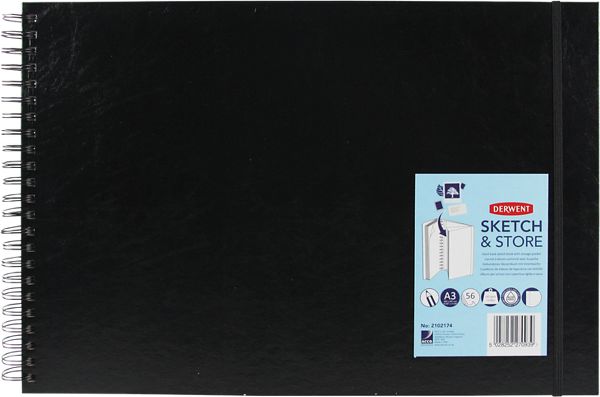 A4 is smaller and I don't like this particular size. It feels wrong to me. Your mileage will vary, I am sure.


The A5 is nicer than the A4 size, it is well balanced but due to it's size, doesn't have the super stiff back of the other two. It isn't really necessary.

I've never actually worked on anything smaller than this, but I might be interested if I could find something that looked cool. I like to take a sketchpad camping and hiking, and an A6's size would be perfect for a backpacker's weekend. I do have a set of A8 notebooks, but rarely use them. They are pocket sized. These are black but mine are blue and red.

They are kind of fun to work with. Here are some pictures I drew while out at the park last year.